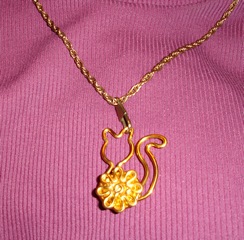 This is the copper cat pendant
Eric made for me.
Eric Lo is a buyer and warehouse manager for a trading company in Taiwan. Wire art is his hobby, and he sells his pieces in Victoria, B.C., when he visits friends there every few years.

Eric is planning to visit friends in B.C. in November, and would be happy to mail orders from there to buyers in the U.S. and Canada.
Email Eric for prices of any items you want to order. He'll send you the Canadian address where you can send payment, and bring the items with him when he comes.

If you have any problem contacting Eric, email Bobbi and we'll forward the message.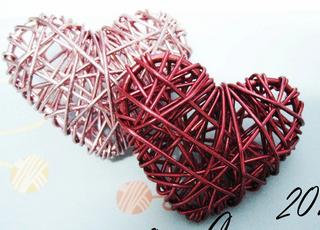 These hearts would make wonderful gifts
for a birthday, anniversary or other occasion.